What's New
Posted on 15 Oct 2015 | By Email & CNA Administrator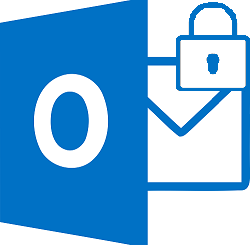 Rights Management Services (RMS) is launched
ITSD is now offering an information protection technology to protect our sensitive information. It is a good news that RMS is equipped and integrated with VTC Staff Email System which allows VTC Staff to have a more secured way to handle classified emails.
By the one-click action, your sensitive content of email with attachment are going to be ENCRYPTED. It prevents unauthorized access and enhances the protection from information leakage, which is an ease of protection for the information owner.
We aim to provide a secured and easy way to manage the information security. More new features are coming, stay tuned.
Posted on 09 May 2014 | By Email & CNA Administrator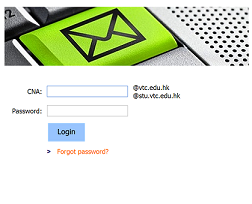 Password Complexity Requirement Update
In order to enhance information security and align with password policy update, password complexity requirement is updated in CNA Portal.
Updated password complexity requirement require password contains at least eight characters instead of six characters.
For detail, please refer to the Notice on Information Security website.
Posted on 31 Mar 2014 | By Email & CNA Administrator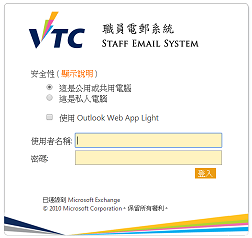 Webmail support for Internet Explorer (IE) 11
Email System has been upgraded to Exchange 2010 SP3 on 27th of March, 2014. The new version greatly enhances our email system in term of stability, performance and backend support.
Webmail Service is fully supported on Internet Explorer(IE) 11. The latest version provides you performance boost and reliable experience.
We would continue to provide better service to you.